Sunshine Weekly Weeder Newsletter
23 September 2015
www.sunshinecommunitygardens.org
TSBVI Plant Sale
Oct 1-3
12-4 on Thurs & Fri and 9-2 on Saturday.
In the TSBVI Greenhouse behind the tool shed at Sunshine Gardens. Come get your winter plants and benefit the TSBVI.
---
Compost Tea
Will be brewed this weekend. It is at the back of the greenhouse, available for use on Saturday and Sunday.
---
Questions about raised beds.
Two questions have been sent to the Weeder regarding raised beds. One is from a gardener who is looking for the metal corner brackets. She has checked Home Depot and Breeds with no luck. If anyone knows of a source could you let Rosemary Vaughn at vaurosemary@yahoo.com know where to purchase them?
The other question is for one of our gardeners who is looking to hire someone to build three raised beds this weekend. Lumber and materials are provided, just need someone to build and level them appropriately to the space. If you are interested, please contact susankittleson36@gmail.com.
---
Khaki Weed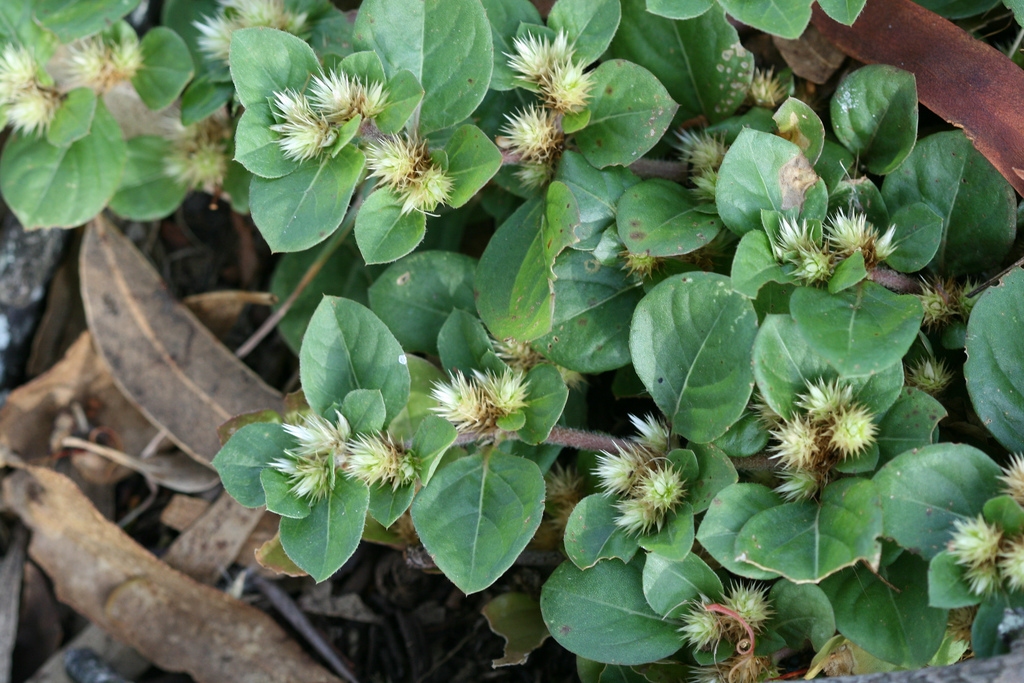 Our Perennial problem or maybe not. This is the time of year when we all start to realize what is bad about Khaki Weed. The latin name Alternans pungens means alternate (as in leaf arrangement) and pungens piercing, sharp pointing. The second part sums it up. At this time of year Khaki weed is producing seeds and they are the piercing, sharp pointed part of the plant. A temporary measure is to remove as much of the plant as possible (putting it in the dumpster not the compost) just to keep down the spread of the plant to other parts of the garden. At some point a more permanent solution will be found. I have found the best method to immediately remove the plant is to rake the area with a short metal tined rake and then use a flat ended shovel to push along the ground to cut of the plant at the surface of the soil. It is not a permanent solution but constant removal would eventually kill the plants. At present it is important to get all the seed bearing part of the plant into the dumpster.
For this particular problem our motto is going to have to be, "constant vigilance is the price of freedom".
---
Events of interest
Backyard Basics - Plant Propagation
Thursday October 8, 10:00 AM - 12:00 PM
Learn how to make new plants for your yard through propagation methods such as rooting slips and cuttings. In this workshop you will assemble a self-watering propagator and select cuttings to grow new plants. All supplies, instructions, and cuttings will be provided for each participant. Master Gardener Sue King, a Plant Propagation Specialist, is a retired school librarian, an avid soup-maker, and a life-long gardener. Master Gardener Carolyn Turman found propagating plants using cuttings as an easy and inexpensive way to add wonderful additions to her landscape.
Space is limited to 25 - register on-line. No on-site registration available.
Cost: $25 thru 9/28, $30 starting 9/29. No cash accepted-checks & credit cards only.
Register: https://agriliferegister.tamu.edu/TravisCounty
Register by Phone: 979-845-2604
Contact: Sue Carrasco, 512-854-9610 or sacarrasco@ag.tamu.edu.
---
What to plant in September
Mid- Late month:
Broccoli, Cabbage, Cauliflower, Chinese Cabbage, Collards, Garlic, Kholrabi, Peas (English and edible podded).
---
Officer and Zone Coordinator Contacts - Sunshine Garden
Officers
Zone Coordinators
Other Coordinators